August 29 2017
HURRICANE HARVEY VICTIMS HELPLINE FOR FOOD RELIEF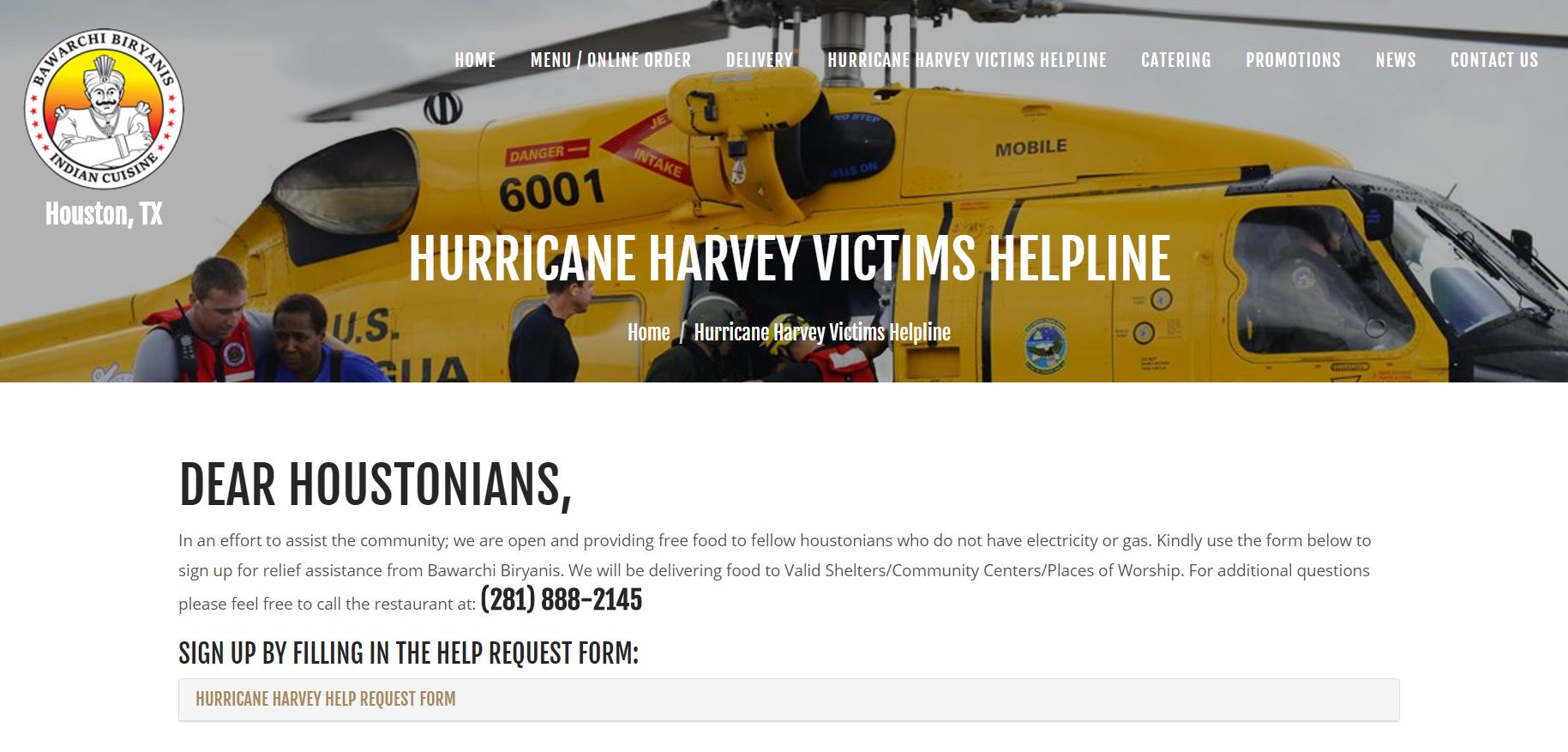 Dear Houstonians,
In an effort to assist the community; we are open and providing free food to fellow houstonians who do not have electricity or gas. Kindly use the form below to sign up for relief assistance from Bawarchi Biryanis. We will be delivering food to Valid Shelters/Community Centers/Places of Worship. For additional questions please feel free to call the restaurant at: (281) 888-2145.
Hurricane Harvey Help Request Form
#HurricaneHarvey #BawarchiHurricaneHarveyHelpLine #Houston
---
August 14 2017
LAUNCH OF ANDROID AND IOS MOBILE APPS OF BAWARCHI HOUSTON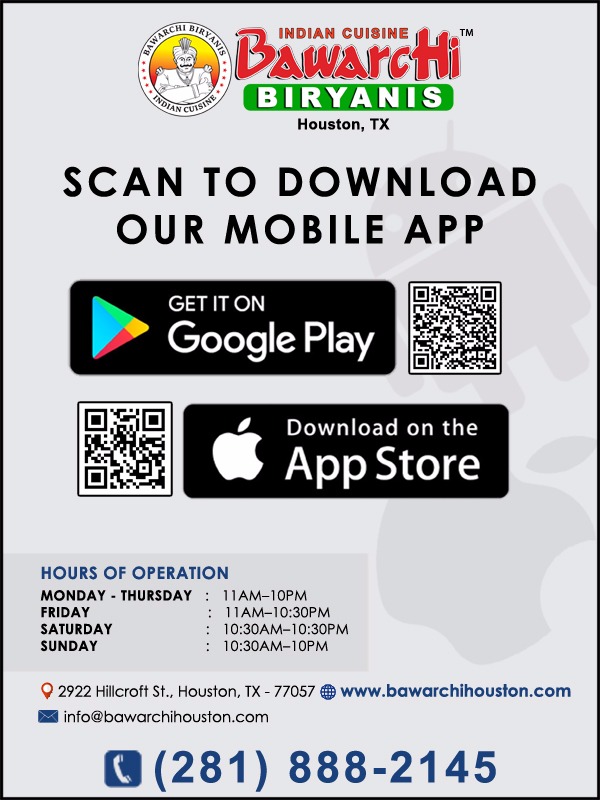 We are excited to announce the launch of Android and iOS mobile apps for Bawarchi Biryanis, an Indian Cuisine Restaurant in Houston, TX.
Download the apps by scanning the QR Code in the image on the left (or) download by clicking the links below.
SKIP THE LINES AND ORDER USING THE MOBILE APP
Downloads:
#BistroStack #Indian Restaurant #Bawarchi Houston #MobileApps #Andriod #IOS
---
September 14 2014
GRAND OPENING
Come join to celebrate our grand opening on September 14th.
---